Our Stainless Steel Containers Save Your Health and Our Planet
⭐️⭐️⭐️⭐️⭐️ 219 5-Star Reviews
Hormone-disrupting chemicals and microplastics end up in your food when stored in plastic.
BPA (bisphenolA), which can be harmful to humans, leaches 55 times faster from plastic than from steel.
91% of plastic is not recycled (including recyclable plastic).
Plastic takes up to 1000 years to decompose. So every bit of plastic ever created still exists our world today.
Our Customers Love Our Containers
⭐️⭐️⭐️⭐️⭐️ 219 5-Star Reviews
We're so happy to be rid of plastic containers!

★★★★★

It washes well— be it by hand or in the dishwasher. And the various sizes are great for packing our children's lunches. We're so happy to be rid of plastic containers!
High Quality

★★★★★

I love these containers for my kids' lunch. The lid has a deep grove that prevents it from coming off. And they're so sturdy. My kids have already dropped them as expected, but no dents.
My butcher approves it!

★★★★★

When I went to my butcher with it to fill it, I got a compliment from him. He approved the container and says the material is best to limit cross-contamination.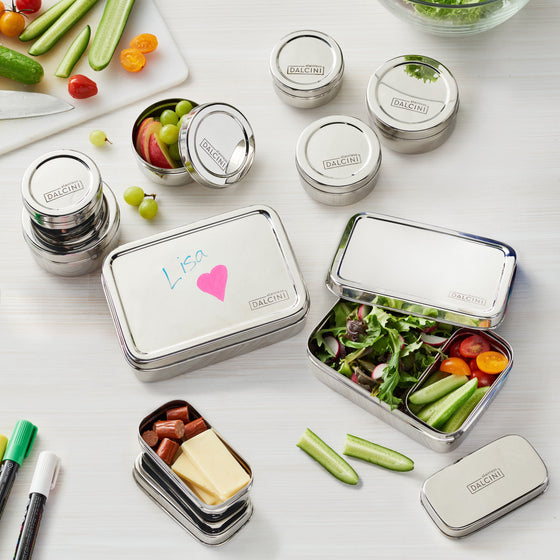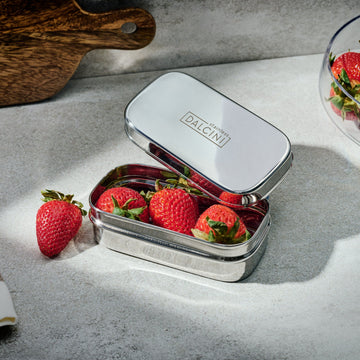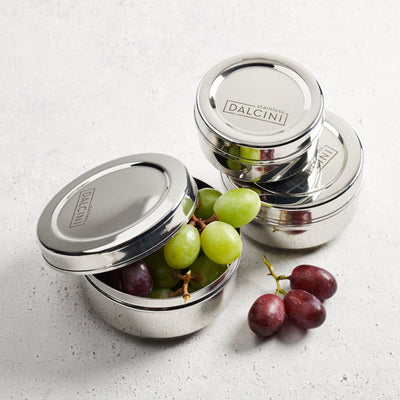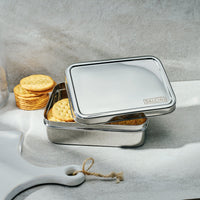 sustainable
Infinitely recyclable
Our stainless steel kitchenware is built to last! At the end of life, stainless steel is recycled by melting it down to create sheets that are used to create new stainless steel goods. This circular process can be repeated infinitely!
See Our Containers